Jobs
Portland, OR, USA

19.38-20.91

Hourly

Part Time

Catholic Charities
Compensation is commensurate with skills and experience. Competitive benefits package, including: 100% employer paid health insurance (employee portion), disability, life insurance, paid time off, 13 paid holidays, retirement plan, free parking and more.
---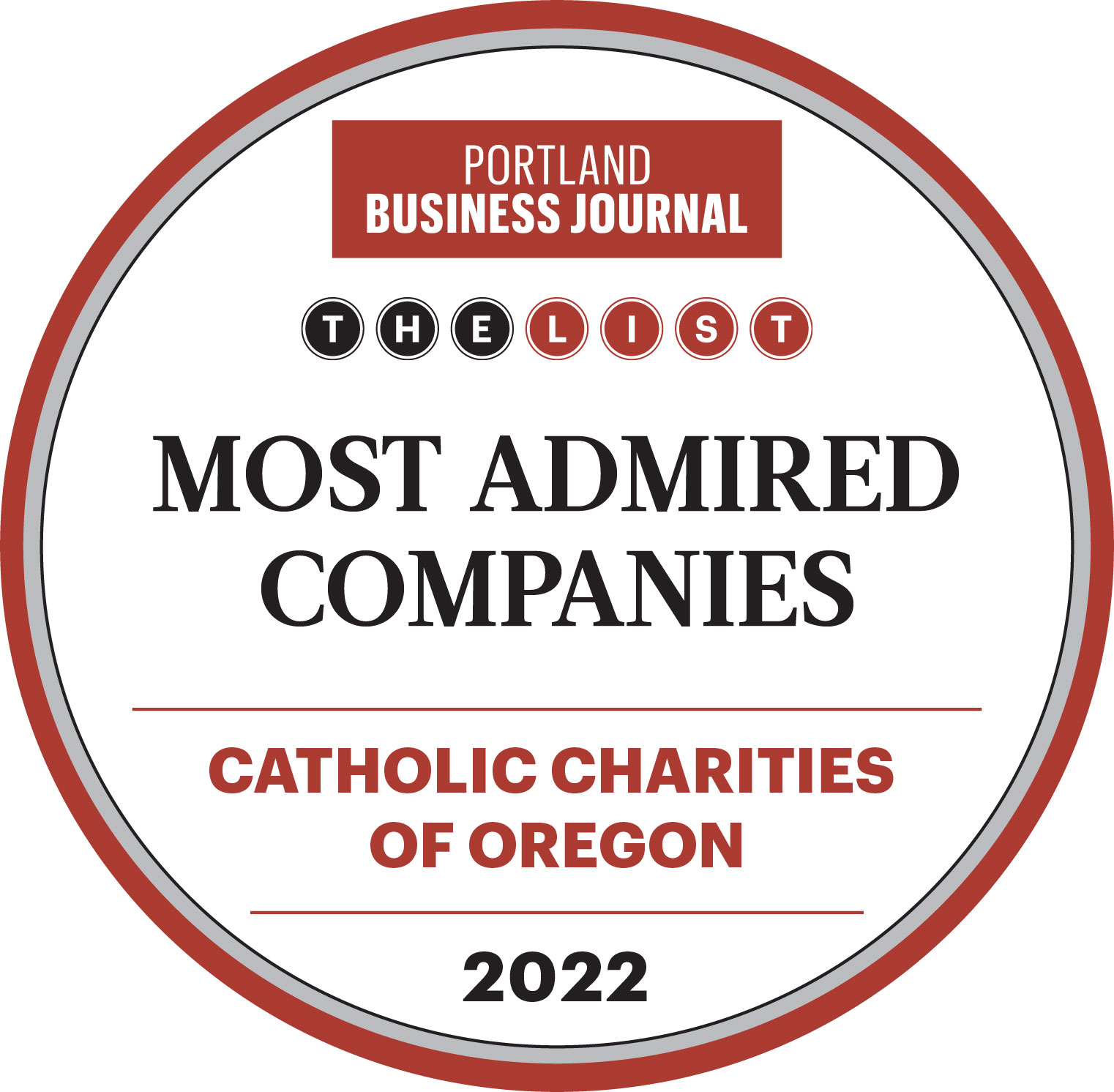 Resident Services Coordinator - Senior & Disabled Services
Department: Supportive Services Program
Employment Type: Part-Time (32 hours/week); Non-exempt
Reports to: Resident Services Supervisor
Location: SE Portland; Sacred Heart location
Compensation: $19.38 - $20.91/ hour
At CCO We Take Care of Our People
100% employer-paid health, dental, vision, and alternative care benefits for the employee.

100% employer-paid long-term disability and life insurance.

Paid vacation, sick, personal and 13 paid holidays.

Retirement benefit with employer match and discretionary contribution.

Employee Assistance Program.

Catholic Charities of Oregon employees may qualify for the Public Service Loan Forgiveness government-sponsored education loan repayment program.

Full list of benefits can be found on this page under Resources. Please note these benefits are subject to change.
Our Culture:
We are proud of our healthy work culture at Catholic Charities of Oregon. We care for our employees so they can take care of others. Our approach includes everything from support for continued training and education to a strong focus on allowing each employee to own their job and become a thought leader in their area of service. Together, we work to make a concrete, hands-on difference in our community.
Who We Are:
Catholic Charities of Oregon was named by the Portland Business Journal as the #2 Non-profit in their list of 2021 Most Admired Companies. Founded in 1933, Catholic Charites of Oregon is one of Oregon's oldest nonprofit social service agencies whose mission is to assure that essential, life-saving services and supports are accessible to the most vulnerable Oregonians.
Who You Are:
This team member will bring their ability to identify resident needs and develop solutions. The Senior & Disabled Services Coordinator is a part of CCO's resident services team, with a primary focus on supporting the residents at Sacred Heart Villa, a 69-unit property, in southeast Portland.
What You Will Work On:
Develop partnerships with other community resources and agencies to support senior and disabled services, including program development, coordination and services/activities that can be delivered across multiple sites.

Promote wellness activities for all residents; d

evelop relevant educational programs, as well as group activities such as classes, presentations, or social activities. Create and post a monthly calendar of events and services

Act as advocate as needed between residents, property management and other service providers;

may negotiate on behalf of residents for adequate, timely and cost-effective provision of services.

Provide limited case management (i.e., evaluation of social, psychological, and physical needs and the development of a service plan) for a resident when such service is not being provided by the general service community

.
What You Bring:
Education, Certifications, and Licensure Requirements/Preferences
Bachelor's Degree (4-Year Program) or equivalent lived and or worked experience.
Experience Requirements/Preferences
Minimum 2 years of experience developing and providing population-specific programming for older adults or adults with disabilities required.

At least 2 years of directly related Social Services experience (this may include information and referral, social work, outreach, education, policy practice, advocacy, and/or experience working with under-served / under-represented populations).

Demonstrated working knowledge of community services in the region for low-income individuals, seniors and people with disabilities including: OHP, SNAP, SSI, as well as housing, health, mental health, addictions, and domestic violence resources.
VACCINATION POLICY
Catholic Charities of Oregon requires all employees to confirm they are fully vaccinated, or in the process of receiving the COVID-19 vaccination. Employees can submit the Oregon Health Authority (OHA) request for exception form for medical or religious accommodation. COVID-19 testing in lieu of being vaccinated or having an approved medical or religious exception is not an option.
EQUAL OPPORTUNITY EMPLOYER/VETERANS/DISABLED
Catholic Charities of Oregon is dedicated to promoting diversity, multiculturalism, and inclusion across our agency. Catholic Charities of Oregon recruits, employs, trains, compensates and promotes regardless of race, religion, color, national origin, sex, gender identity, sexual orientation, genetic information, equal pay, disability, age, veteran status, and other protected status as required by applicable law. Applicants and employees need not be Catholic. Complete Social Justice and Diversity statements can be found on this page under Resources.
Full Job Description
Apply Now

with our quick 3 minute Application!